As an Amazon Associate, I earn from qualifying purchases at no extra cost to you. Thank You for your support.
Visualize the beauty of snow-covered mountains, the tranquility of a lakeside winter retreat, and the allure of year-round camping.
While the idea is enticing, the reality of keeping warm and cozy can be a concern.
This is where 4-season campers step in as a game-changer.
Designed for the fearless explorers who won't let weather hold them back, these campers offer the ultimate solution.
In the face of changing elements, 4-season campers provide the assurance of a comfortable and secure haven, allowing you to embrace the magic of camping no matter the season.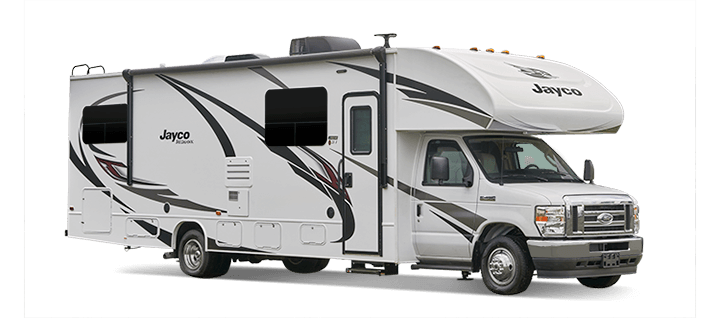 Understanding 4-Season Campers
When it comes to camping, 4-season campers stand apart. They're not your average RVs; they're specifically crafted to brave diverse weather – be it blistering summers or frosty winters.
These campers are like your reliable companions, ensuring comfort and security every season. What sets them apart are their purpose-driven features, tailored for an unwavering camping experience, no matter the external conditions.
Robust Build:

These campers sport a

sturdier construction, using advanced materials to withstand harsh weather elements

. This durability ensures your safety and comfort in every season.

Insulation Excellence:

Imagine

consistent interior temperatures

despite external extremes. Enhanced insulation keeps the chill out in winter and the heat at bay in summer, creating a cozy haven inside.

Temperature Control:

With

efficient heating and cooling systems

, you can bid farewell to shivering nights or sweltering afternoons. These systems keep your camper's interior just right.

Weather-Sealed:

Specialized

seals and weatherproofing prevent leaks, drafts, and unwanted moisture

infiltration, maintaining a comfortable atmosphere even when it's pouring outside.

Stress-Free Ventilation:

Ventilation systems designed for all seasons

keep air circulating without inviting cold drafts or stifling heat

, ensuring fresh air without discomfort.

Structural Reinforcement

: Enhanced framework and chassis provide

stability during windy conditions

and maintain camper integrity while navigating t

hrough different terrains

.

Toughened Windows:

Double-paned windows

provide insulation, reduce condensation, and minimize external noise

, creating a cozy and peaceful environment.
In essence, 4-season campers are not just vehicles; they're reliable sanctuaries that shield you from nature's whims. With a range of features geared for all seasons, these campers redefine what it means to camp, making it a year-round adventure.
The Advantages of Year-Round Camping
Year-round camping goes beyond sunny days. Discover the benefits that 4-season campers bring to the table. From cozy comfort to cost savings, these advantages redefine your outdoor experiences, allowing you to explore nature's beauty without being confined by the calendar.
Comfort and Convenience:

Experience the joy of returning to a cozy haven after a day's winter exploration. Thanks to

efficient insulation and heating systems

, 4-season campers provide a comfortable space to unwind, ensuring warmth and relaxation regardless of the weather.

Flexibility in Travel:

Escape the crowds and e

mbrace nature's serenity during quieter months

. 4-season campers empower you to explore landscapes in their unspoiled beauty. Witness the vibrant fall foliage or relish the tranquility of a snow-covered wonderland without the summer rush.

Cost Savings:

By avoiding peak-season demands, you

sidestep inflated accommodation costs and bustling attractions

. 4-season campers let you enjoy the same breathtaking destinations at a fraction of the price, making your camping journey both rewarding and cost-effective.

Uninterrupted Adventures:

Weather won't dictate your plans anymore. With a 4-season camper, you can hike, stargaze, and share campfire stories without being interrupted by changing conditions. No need to retreat when clouds gather –

you can embrace the great outdoors all year round

.
Safety Considerations
Embarking on year-round camping demands careful preparation. Delve into essential safety aspects that 4-season campers offer. From winter readiness to advanced emergency systems, these considerations ensure your outdoor adventures remain secure and enjoyable, no matter the weather.
Camping Gear SALE!
We have teamed up with Ape Survival to give you a huge 25% off EVERYTHING on their store! They have camping gear, hiking gear, survival gear and much more, all at 25% off when you click the link below.
SHOP NOW
Cold Weather Preparedness:

Winter camping demands proper gear. Layered clothing, insulated boots, and high-quality sleeping bags designed for lower temperatures are essential. Prepare for the unexpected with

backup heating sources and comprehensive emergency kits

that include essentials like flashlights, extra batteries, and first aid supplies.

Risk Reduction:

4-season campers are more than just cozy shelters; they're built to withstand harsh elements. The

robust construction minimizes accidents from sudden temperature changes

, ensuring your safety in extreme conditions. Thoughtful engineering, from insulation to structure, reinforces your security.

Emergency Systems:

Be prepared for any scenario. Equipped with

all-terrain tires for varied terrain, advanced anti-skid technology for enhanced traction, and communication systems

that keep you connected, 4-season campers act as your lifeline during emergencies. Whether you're navigating through challenging landscapes or requiring assistance, these systems offer you peace of mind, making your camping journey secure and worry-free.
Addressing Winter Camping Concerns
Winter camping enthusiasts, worry no more. Uncover how 4-season campers tackle winter's challenges head-on. From efficient heating to moisture control, these solutions address common concerns, promising a warm, dry, and enjoyable camping experience even in the coldest months.
Heating Efficiency:

Bid farewell to cold nights in flimsy tents. 4-season campers come equipped with

advanced heating systems that ensure even heat distribution

throughout the interior. Enjoy a cozy sanctuary, free from the chill, even during the coldest nights.

Condensation Management:

No more waking up to damp bedding and chilly interiors. 4-season campers tackle condensation with effective ventilation systems. These systems

circulate air while preventing moisture buildup

, ensuring a dry and comfortable environment, regardless of the weather outside.

Water Systems:

Access to running water is crucial year-round. Ingeniously designed with

insulated plumbing systems

, 4-season campers prevent water lines from freezing in sub-zero temperatures. Enjoy the convenience of running water for cooking, cleaning, and other essentials, regardless of the outdoor temperature.
Choosing the Right 4-Season Camper
Finding the perfect 4-season camper requires careful consideration of your needs, preferences, and budget. Here's a breakdown of key factors to ensure your choice aligns with your camping aspirations.
Size and Layout:

Choose a size and layout that matches your group size and style. Whether you're a solo explorer, a couple seeking coziness, or a family with children, there's a 4-season camper designed to cater to your comfort and requirements.

Ensure ample sleeping space, storage, and amenities that suit your camping style

.

Budget Considerations:

The cost of 4-season campers can vary widely based on factors such as brand, features, and size. While the initial investment might seem substantial,

consider the long-term savings on accommodations and the enriching experiences

gained from year-round camping. Compare options within your budget range and prioritize features that matter most to you.

Maintenance and Upkeep:

Keeping your 4-season camper in top condition is crucial for a seamless year-round camping experience.

Regular maintenance routines should encompass various aspects, from inspecting heating systems and electrical components to ensuring proper insulation.
Winterization procedures, such as safeguarding plumbing against freezing temperatures, play a pivotal role in prolonging your camper's lifespan and performance.
By carefully evaluating these factors and making informed decisions, you'll not only find the ideal 4-season camper for your needs but also embark on a journey of year-round exploration and adventure that aligns with your preferences and expectations. Remember, the right camper is the gateway to unforgettable memories in every season.
Popular 4-Season Camper Models
Choosing the right 4-season camper model can greatly impact your year-round camping experience. Here are three popular and reliable options that cater to different preferences and needs.
Jayco Redhawk 29XK:

The Jayco Redhawk 29XK boasts a spacious interior and thoughtful design that makes it perfect for families. With its winter package, including heated holding tanks and upgraded insulation, this camper can handle varying temperatures with ease. Its

residential-sized queen bed and convertible sofa

provide ample sleeping space, and the well-equipped kitchen ensures you can cook hearty meals even in colder months.

Forest River Arctic Wolf 287BH:

For those seeking comfort and luxury, the Forest River Arctic Wolf 287BH offers a refined camping experience. With heated and enclosed underbellies, as well as extra insulation, it's well-suited for winter adventures. The

rear bunkhouse layout

provides additional sleeping quarters for family or guests. The large windows let you enjoy scenic views even from the warmth of your camper.

Airstream Basecamp:

The Airstream Basecamp is a compact and rugged option for solo adventurers or couples. Its lightweight design and insulated build make it a versatile choice for year-round travel. The efficient heating system ensures you stay cozy even in colder conditions. With its

modern aesthetics and adaptability for different terrains

, the Basecamp is perfect for those who prioritize mobility and outdoor experiences.
When selecting a 4-season camper, consider your camping style, group size, and the features that matter most to you. These camper models exemplify the diverse options available, each catering to specific preferences. Whichever model you choose, ensure it aligns with your needs and aspirations, allowing you to embrace year-round camping with comfort and confidence.
Guiding You to Year-Round Adventure:
Regardless of the season—winter, spring, summer, or fall—4-season campers grant you access to unbeatable outdoor experiences. Say farewell to weather worries and embrace a year-round adventure with the confidence that 4-season campers offer.
To ensure you find the camper that perfectly suits your camping dreams, our team of experts is here to assist you. Reach out to us today, and we'll guide you in selecting the ideal 4-season camper that aligns with your unique needs. Elevate your camping journey and unlock a world of year-round exploration by contacting us now.