As an Amazon Associate, I earn from qualifying purchases at no extra cost to you. Thank You for your support.
Last Updated on May 9, 2023 by Raymund
If you own an RV, you know that maintaining and repairing it is an essential part of ownership whether planning a long road trip or a quick weekend getaways, having the best RV parts is crucial for ensuring your vehicle's safety, reliability, and overall enjoyment.
Finding the right parts can be challenging, but it's essential to invest the time and effort to ensure that you're purchasing quality parts. Our guide will provide everything you need to know to find the best RV parts near you.
From understanding the different parts types to knowing where to look for them, we've got you covered. Let's dive in.
Understanding Your RV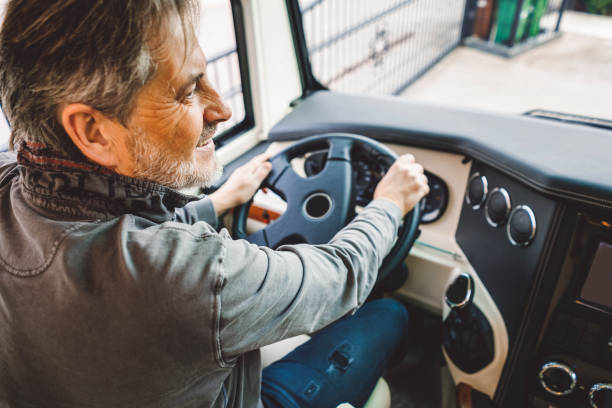 Before you begin your search for the best RV parts, you need to have a good understanding of your RV. RVs come in hundreds of various models of different sizes and models, each with unique features requiring specific parts.
Knowing the make and model of your RV will make it easier to identify the parts you need to repair it. You can check the RV owner's manual or contact the manufacturer for assistance.
Common RV Parts That May Need Replacement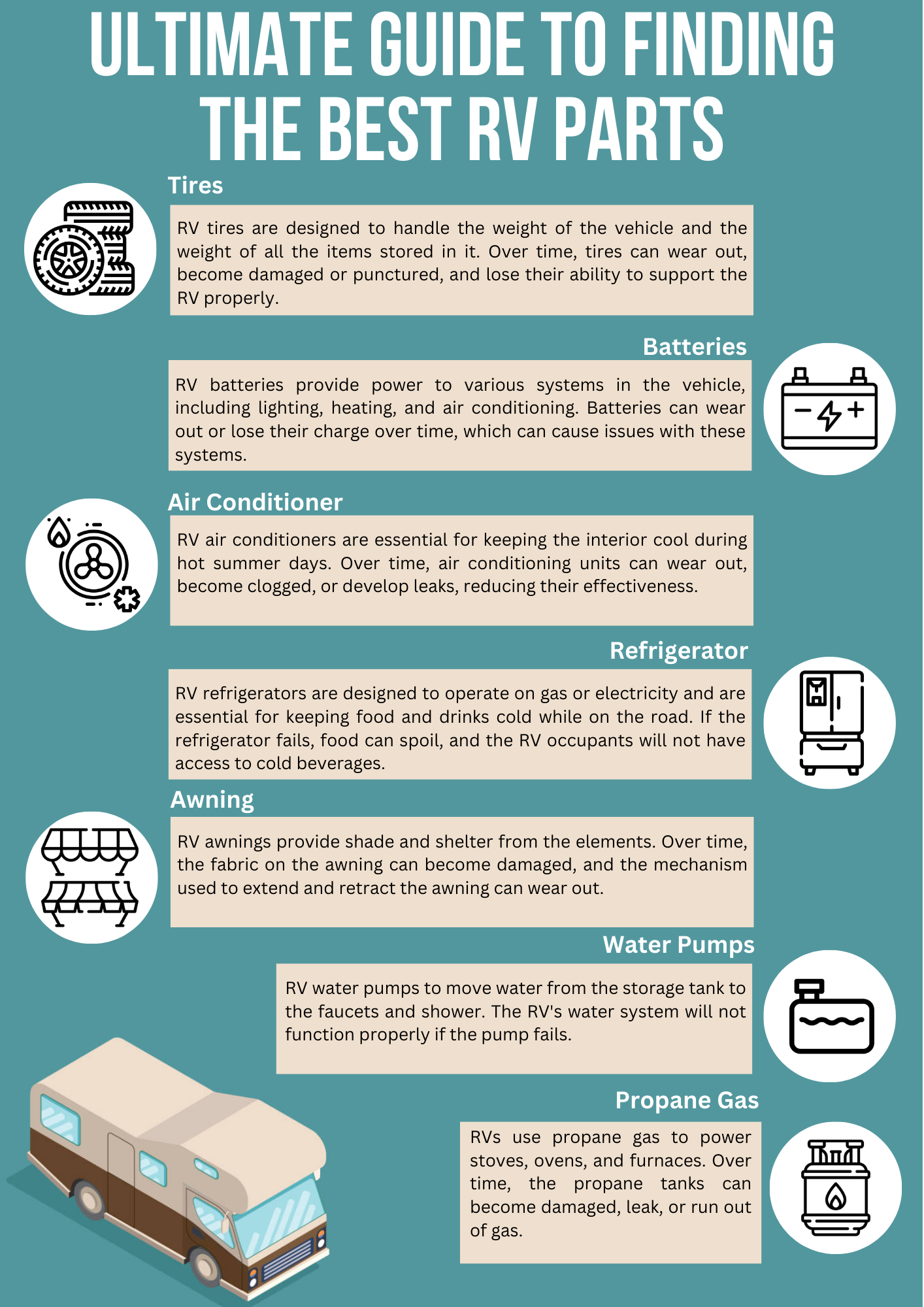 As an RV owner, you must know the common parts needing replacement over time. Some of the most common parts that require replacement include tires, brakes, batteries, awnings, water heaters, air conditioning units, and plumbing fixtures.
Some common parts that may need to be replaced in an RV include:
Tires: RV tires are designed to handle the weight of the vehicle and the weight of all the items stored in it. Over time, tires can wear out, become damaged or punctured, and lose their ability to support the RV properly.
Batteries: RV batteries provide power to various systems in the vehicle, including lighting, heating, and air conditioning. Batteries can wear out or lose their charge over time, which can cause issues with these systems. There are a lot of batteries to choose from in the market, if you're looking to get one, we've made a list of the top 5 Best 6V Batteries for your motorhome.
Water pump: RV water pumps to move water from the storage tank to the faucets and shower. The RV's water system will not function properly if the pump fails.
Air conditioning units: RV air conditioners are essential for keeping the interior cool during hot summer days. Over time, air conditioning units can wear out, become clogged, or develop leaks, reducing their effectiveness.
Refrigerators: RV refrigerators are designed to operate on gas or electricity and are essential for keeping food and drinks cold while on the road. If the refrigerator fails, food can spoil, and the RV occupants will not have access to cold beverages.
Awning: RV awnings provide shade and shelter from the elements. Over time, the fabric on the awning can become damaged, and the mechanism used to extend and retract the awning can wear out.
Propane tanks: RVs use propane gas to power stoves, ovens, and furnaces. Over time, the propane tanks can become damaged, leak, or run out of gas.
Identifying the parts needing replacement and choosing high-quality replacements is essential to ensure the RV functions optimally.
Determining the Quality of RV Parts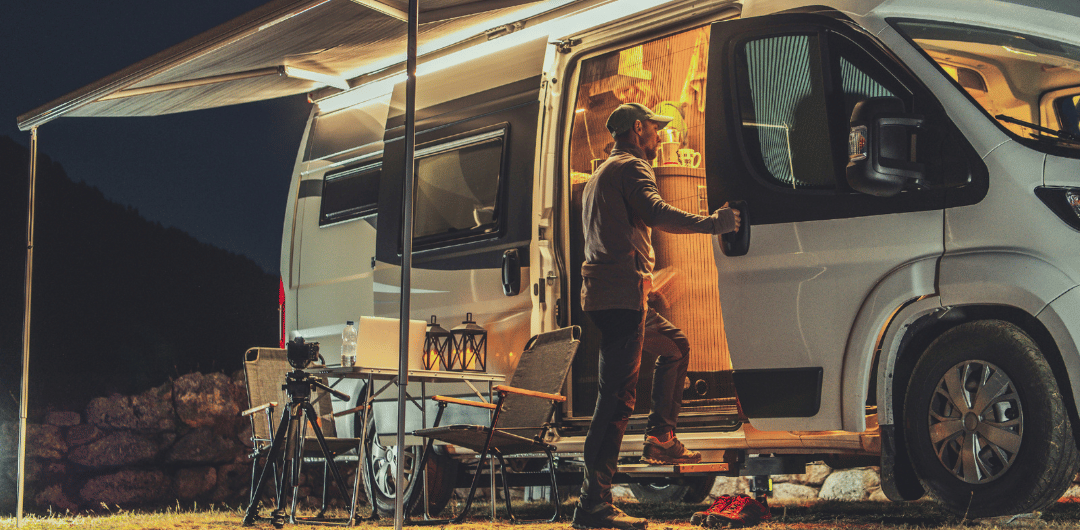 When it comes to RV parts, quality is crucial. High-quality parts will ensure that your RV operates efficiently, is safe to use, and lasts long. On the other hand, low-quality parts may cause more harm than good and cost you more in the long run.
Camping Gear SALE!
We have teamed up with Ape Survival to give you a huge 25% off EVERYTHING on their store! They have camping gear, hiking gear, survival gear and much more, all at 25% off when you click the link below.
SHOP NOW
To determine the quality of RV parts, look for reputable brands, check reviews and ratings, and ask for recommendations from other RV owners.
Here are some factors to consider when determining the quality of RV parts:
Brand reputation: Research the brand of the RV salvage part and read reviews from other RV'ers who have used it before. Brands with a good reputation for producing high-quality RV parts are more likely to provide a satisfactory motorhome experience.
Material quality: Check the material used to manufacture the RV parts. High-quality materials like stainless steel, aluminium, or brass are durable and long-lasting.
Certification and standards: Ensure the RV parts meet the necessary certifications and standards. The RV Industry Association (RVIA) has established RV parts and accessories standards. Parts certified by the RVIA have been tested and verified for quality and safety.
Warranty: Check the warranty provided by the manufacturer. A more extended warranty usually indicates that the manufacturer has confidence in the quality of their product.
Price: While high-quality RV parts are essential, you also want to ensure you're getting a fair price. Compare prices from different sellers and manufacturers to ensure you get the best value for your money.
Considering these factors, you can ensure that the RV parts you purchase are of the highest quality and provide a safe and enjoyable travel experience.
Researching RV Salvage Parts Suppliers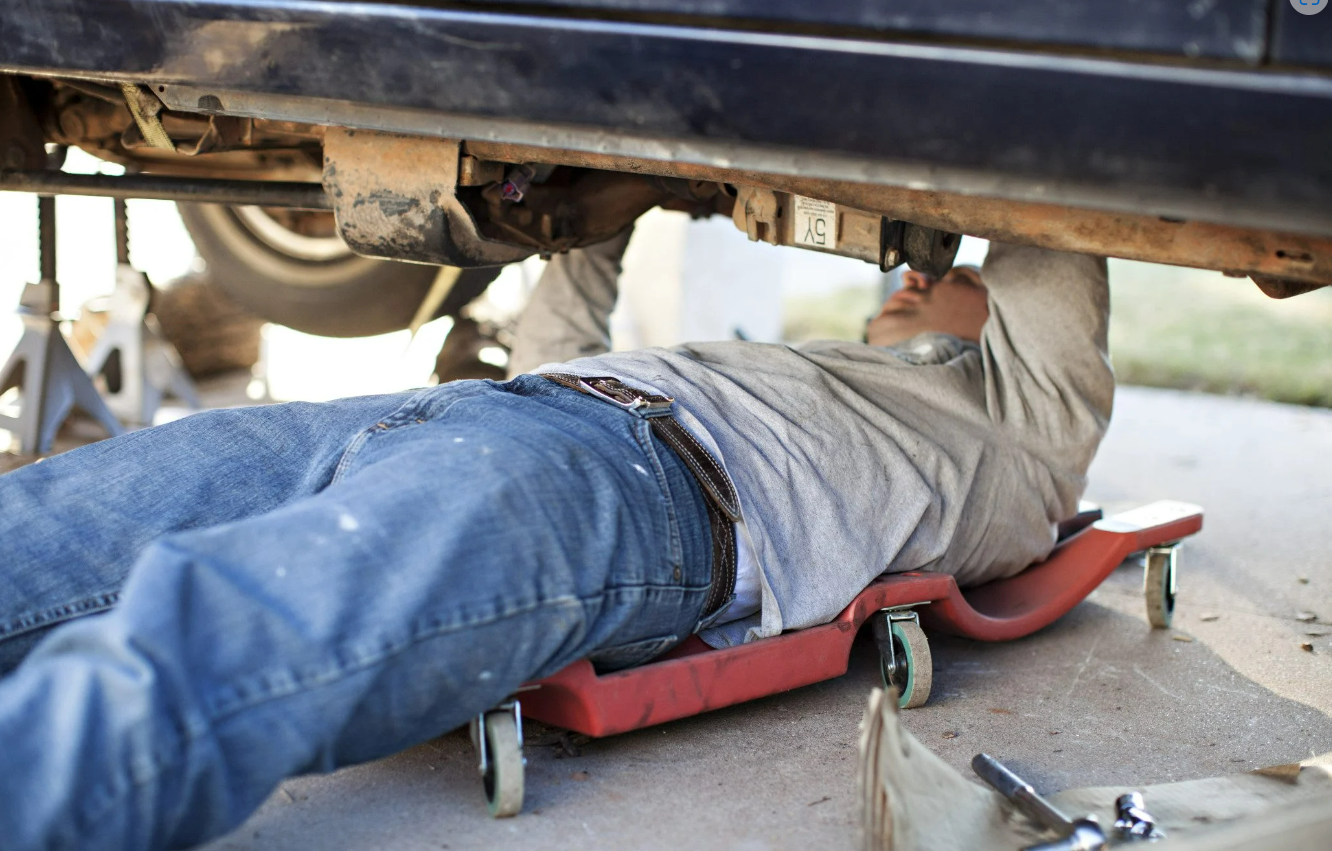 Researching RV parts suppliers is essential to finding the best parts for your RV. One way to research suppliers is by conducting an online search. You can search for RV parts suppliers in your area or online and read reviews from other customers. Another option is to visit local RV parts stores in your area.
Visiting a store in person lets you ask all kinds of questions and see the parts before purchasing them. Additionally, while shopping, you can ask for recommendations from other RV owners. Word-of-mouth recommendations can be a valuable source of information, as they come from actual experiences.
By researching RV parts suppliers, you can ensure that you are buying high-quality parts that will meet the needs of your RV.
Online research for RV parts suppliers: Conducting online research is a great way to find RV parts suppliers. You can use search engines, online marketplaces, and RV forums to find suppliers. It is crucial to verify the supplier's reputation before making a purchase.
Local RV parts stores: Visiting local RV parts stores is an excellent way to see the products and get advice from knowledgeable staff. You can also support local businesses by purchasing from them.
Recommendations from other RV owners: Getting recommendations from other RV owners is a great way to find reliable RV parts suppliers. You can ask for recommendations from online RV communities or friends who own RVs.
Choosing RV Parts Near Me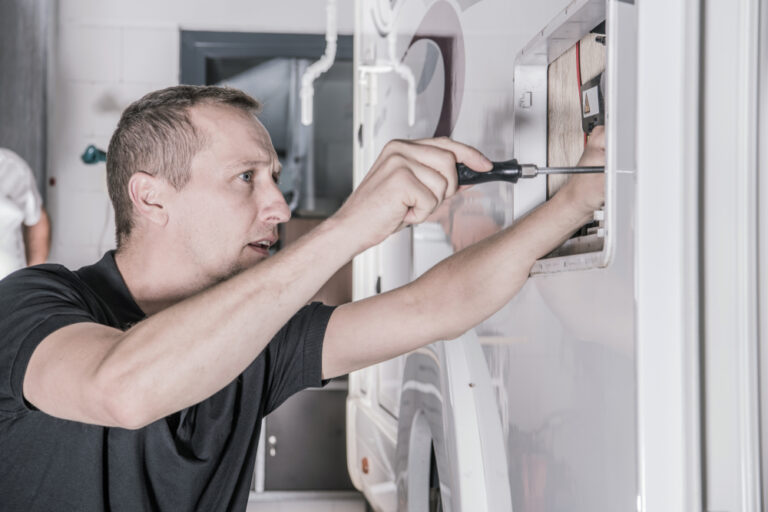 When choosing an RV parts supplier, consider product and service quality, customer service, shipping options, and return policies. It is also essential to choose a supplier that specializes in RV parts.
Once you have identified the RV parts you need, the next step is choosing the right supplier. Here are some considerations when choosing an RV parts supplier:
Reputation: Look for a supplier with a good reputation. You can check online reviews, testimonials, and ratings to understand their reputation. A good reputation means that the supplier provides quality products and services.
Experience: Choose a supplier with experience in the industry. An experienced supplier has a better understanding of RV parts and can guide you on the right products to choose from. They are also likely to have a broader range of RV parts.
Availability: Choose a supplier with a wide range of RV parts in stock. This way, you are assured of getting the parts you need when you need them. A supplier that is always out of stock may cause delays in your repair or maintenance schedule.
Comparison of prices and services offered: It is essential to compare prices and services offered by different suppliers to ensure you get the best deal. Be sure to take shipping costs and delivery time into account.
Importance of customer reviews and testimonials: Reading customer reviews and testimonials can give you an idea of the quality of a supplier's products and services. Look for suppliers with high ratings and positive reviews.
Tips for RV Part Installation and Maintenance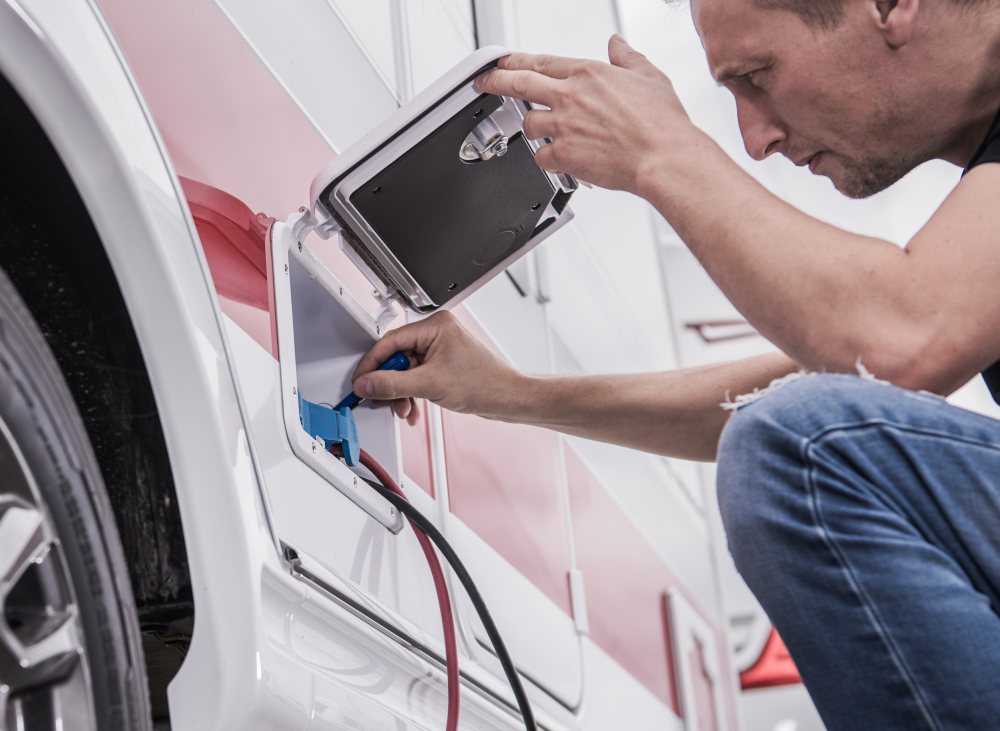 When it comes to RV parts installation and maintenance, you should keep a few things in mind to ensure your RV runs smoothly and safely. Here are some tips:
DIY vs. Professional Installation
Whether to install your RV parts or hire a professional is essential. However, if you have experience with DIY projects, you can handle the installation yourself.
Camping Gear SALE!
We have teamed up with Ape Survival to give you a huge 25% off EVERYTHING on their store! They have camping gear, hiking gear, survival gear and much more, all at 25% off when you click the link below.
SHOP NOW
However, if you are unsure about your ability to install the parts, it is best to hire a professional to avoid any mistakes that could lead to standard expensive repairs down the line.
Standard Installation and Maintenance Mistakes to Avoid
One common mistake that RV owners need to correct is using the wrong parts or tools during installation. Always check that the parts you use are compatible with your RV and have the correct tools for the job.
Another mistake is not tightening bolts and screws or over-tightening them, in turn leading to damage. Instead, follow the manufacturer's instructions and use a torque wrench to ensure the correct tightness. Finally, avoid rushing the repair or installation process.
Take your time and ensure everything is installed correctly to avoid issues later.
Tips for Maintaining Your RV Parts:
Regular maintenance ensures your RV parts last as long as possible. Some tips include:
Clean your parts regularly: Regular cleaning of your RV parts can help prevent dirt and grime build-up that can cause damage.
Keep an eye on wear and tear: Check your RV parts regularly for any signs of wear and tear, such as cracks or corrosion. If you notice any issues, get them repaired or replaced as soon as possible.
Follow manufacturer recommendations: Always follow the manufacturer's recommendations for maintaining and replacing your RV parts. This will help keep your RV running smoothly and avoid any costly repairs.
Overall, proper installation and maintenance of your RV parts are crucial to ensuring the longevity and safety of your RV. Following these tips can in turn help keep your RV in top shape and ready for your next adventure.
Wrapping Up
It is essential to prioritize the quality of your RV parts to ensure your safety and longevity. In addition, finding the right supplier and adequately maintaining your new and used parts, can save money and prevent problems.